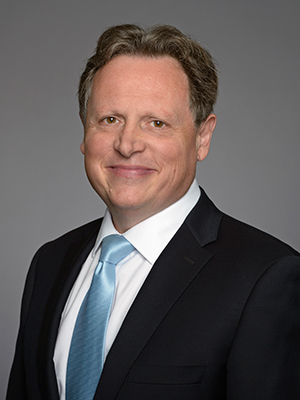 BILL RANDLES
attorney | partner
bill@randleslaw.com
Bill is a distinguished litigator with more than two decades of experience handling high-stakes business litigation including many "bet the company" matters for major corporations and small to mid-size businesses. He excels at winning complex cases, in the pretrial stage, as well as in the courtroom and on appeal. He has been recognized for possessing skills as an exceptional communicator, which often play a critical role in persuading jurors and judges to achieve these wins.
Over the course of his legal career, Bill has built a reputation for himself as a successful litigator serving a wide range of clients from Fortune 500 companies to small businesses and individuals. His practice is primarily devoted to general litigation, including product liability, business and commercial matters; employment and labor issues; torts; and contract disputes.
Bill's recent notable court wins include:
Bill also has experience in governmental and political litigation, and he has handled legal matters in numerous jurisdictions across the country, including New York, Florida, Oregon, Louisiana and Alabama. He frequently serves as trial counsel in cases before judges in Jackson County, Missouri.
In addition to his work on behalf of clients, Bill is often sought after as a speaker on complex legal matters and to teach lawyers, business leaders, and public figures how to better communicate. He has also presented to audiences ranging from business groups to advising legislators and legislative groups on intricate public policy matters.
In addition to his professional involvements, Bill is an active member of his local community where he serves as a member of the board of directors at his church, Refreshing Waters Worship Center, and is a past member of the board of directors for the Clay County, Missouri Senior Citizen Services Board.
Education
Harvard Law School, Juris Doctorate, with honors, (1990)
• Harvard Defenders
Baylor University, Master of Communication Studies, summa cum laude, (1986)
Southwest Baptist University, Bachelor of Arts degrees, Speech and Psychology, summa cum laude, (1985)
Speech & Debate Team (1981-1985)
• Pi Kappa Delta National Tournament – National Impromptu Speaking Champion
• Cross Examination Debate Association (CEDA) National Tournament – National Impromptu Speaking Champion

Admissions
Missouri (1990)
U.S. District Court for the Eastern District of Missouri
Illinois (1991), inactive
Florida (2008), inactive
Professional Memberships
Missouri Bar Association
Civic
Refreshing Waters Worship Center, Board Member
Clay County, Missouri, Senior Citizens Services Board, Former Board Member