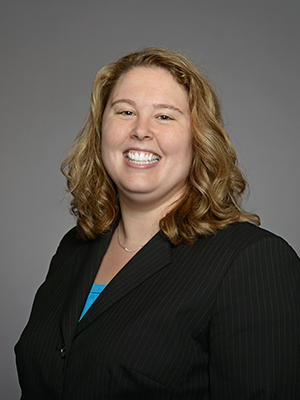 ANGIE SPLITTGERBER
attorney | partner
angie@randleslaw.com
Angie is an experienced litigator and attorney who focuses her practice on a wide range of legal matters from counseling small to mid-sized businesses on transactional matters to major product liability and toxic tort litigation. Additionally, Angie is well-versed in city zoning ordinances and guides clients through various issues during the development process including zoning, neighborhood opposition and contracts.
Angie is also an experienced mediator and is available for private mediations.  She lends her time to mediate community and neighborhood disputes, in addition to providing mediation services to clients.  Angie is included on the Western District of Missouri's Mediation and Assessment Program (MAP) List of Outside Mediators.
Prior to joining Randles & Splittgerber, Angie served as counsel at one of Kansas City's largest law firms defending corporations in product liability cases, including individual claims, as well as class actions. With more than a decade of legal experience, Angie has represented clients in both state and federal courts and has extensive experience in leading settlement negotiations, mediations and arbitrations. She has represented clients across a wide array of jurisdictions including Missouri, Florida, Louisiana, Nevada, California, Minnesota, Washington and Vermont.
Among Angie's most notable experiences include her role as seconded in-house national product liability counsel to Lorillard Tobacco Company, where she advised the company on product liability matters and managed hundreds of cases, including overseeing three trials in one year. During Angie's tenure, she was recognized for successfully and significantly decreasing the company's litigation docket due to project management, policies and procedures she implemented to better manage cases. This unique experience informs her practice today as she aims to understand the nuances of managing and preventing litigation for her clients' businesses.
In addition to her work on behalf of clients, Angie is a thought leader in the legal industry and has co-authored articles on topics of interest including "The Case against Medical Monitoring," which was published in the Defense Counsel Journal. Angie has also assisted in annotating practice guides for the Missouri Bar on Civil Procedure Rule 70, Instructions.
Angie is an active and dedicated member of the local community. She has held numerous positions of leadership in Kansas City, including serving several terms as past president of the well-known Hyde Park Neighborhood Association. She continues her involvement as a founding member of the Troost Coalition, which is dedicated to revitalizing the Troost corridor. Angie is also dedicated to animal welfare and volunteers, including fostering pets, through the Kansas City Pet Project.  Additionally, Angie is a past board chair of Neighborhood Housing Services of Kansas City, Missouri, Inc. and past board member of the Pilgrim Center, Inc. and Heartland Community Credit Union.
Education
Nebraska College of Law, Juris Doctorate, with distinction (2001)
University of Nebraska, Bachelor of Arts, with highest distinction (1998)

Admissions
Missouri
Kansas
Florida
U.S. District Court for the Western District of Missouri
U.S. District Court for the Eastern District of Missouri

Civic
Hyde Park Neighborhood Association, Development Chair
Troost Coalition, Founding Member
Kansas City Pet Project Volunteer

Professional Memberships
American Bar Association, Member
Kansas City Metropolitan Bar Association, Member
The Missouri Bar, Member
The Florida Bar, Member
Ross T. Roberts Inn of Court, Graduate