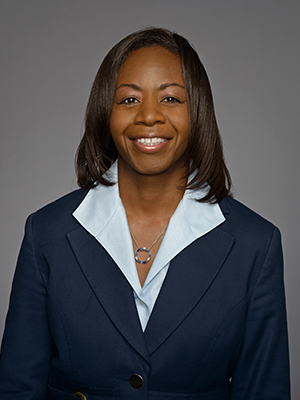 BEV RANDLES
attorney | partner
bev@randleslaw.com
Bev is an accomplished litigator, negotiator and trial advocate with extensive experience in defending a variety of small to mid-size businesses in complex litigation. Prior to co-founding Randles Law, Bev served as a litigator in the National Product Liability Division of Shook, Hardy & Bacon, Kansas City's largest law firm. In this role, she represented numerous Fortune 500 companies and defended cases across the country.
In her current practice, Bev uses her national litigation experience, combined with her experience with transactional, contract and business counseling, to advise small to mid-sized businesses on matters ranging from contract negotiation to representation at trial.
Bev is also an accomplished legal writer and her appellate briefs have led to numerous positive outcomes for clients at the appellate level. Outside of the courtroom, Bev regularly advises corporations and professionals on how to structure companies to accomplish their business goals, while also proactively reducing risks to their success.
Bev has argued before various courts throughout the nation and practiced law across many jurisdictions including Louisiana, Florida and New York. In particular, she has a lengthy track record of success practicing in state courts in Missouri.
Bev's recent notable court wins include the following in which she served as second-chair in trial:
Outside of the office, Bev is exceptionally active in the political community. She was a member of the Missouri Club for Growth from 2010 until April 2015, serving as chair of the organization for the last two years. She is a former member of the Missouri Advisory Council to the U.S. Commission on Civil Rights and currently serves on the executive committee of the National Federation of Pachyderm Clubs.
In addition to her political work, Bev supports the local art community through her role as the representative for Clay County on the OneArtsKC Steering Committee. She is also an active member of the Refreshing Waters Worship Center and serves on the Youth Ministry teaching staff.
Education
University of Missouri – Columbia, School of Law, Juris Doctorate (1999)
Murray State University, Bachelor of Arts, cum laude, (1994)
Deb and Edith Wylder Writing Scholar

Admissions
Missouri (1999)
U.S. District Court for the Eastern District of Missouri
Professional Memberships
Missouri Bar Association
Civic
Missouri Club for Growth, Former Chairman
National Federation of Pachyderm Clubs, Executive Committee